Over fourteen years of success
History
ElevAero was formed in 2007 by Adam Bartram
After spending over 20 years in the aerospace and defence industry within supply chain management, business development, project management and later at general manager / director level, Adam initially set up ElevAero as a consultancy business. It was highly effective in helping companies to grow and become more efficient and profitable. Although consultancy was proving successful, after the adoption of Adam's first daughter, he made the decision to set the business up in a way that would benefit the family to the maximum and enable him to get the ideal work/life balance to fully support his 'new treasure'!
In 2012 it became clear that there was a fantastic opportunity to offer customers extremely competitive sourcing and supply of components, fabrications and assemblies using the wide range of suppliers that ElevAero has been working with for many years. These include suppliers discovered on travels around the UK, Europe and Asia where we have established excellent relationships. Since then, ElevAero has grown into a well established supplier of high-quality components and assemblies delivering significant savings to its customers. Adam also adopted his daughter's little sister to make his family complete, giving him even more motivation to make the business succeed!
In 2018, ElevAero moved into new premises and purchased a range of CNC machines and other production equipment under a new ElevAero Precision Manufacturing division to enhance its offering. The machines allowed us to manufacture as well as source, thus giving us better control and a higher level of 'in-house' inspection capability. With AS9100/AS9120 approval now in place, and with more companies realising the potential to save money without compromising service and quality levels, ElevAero continued to grow.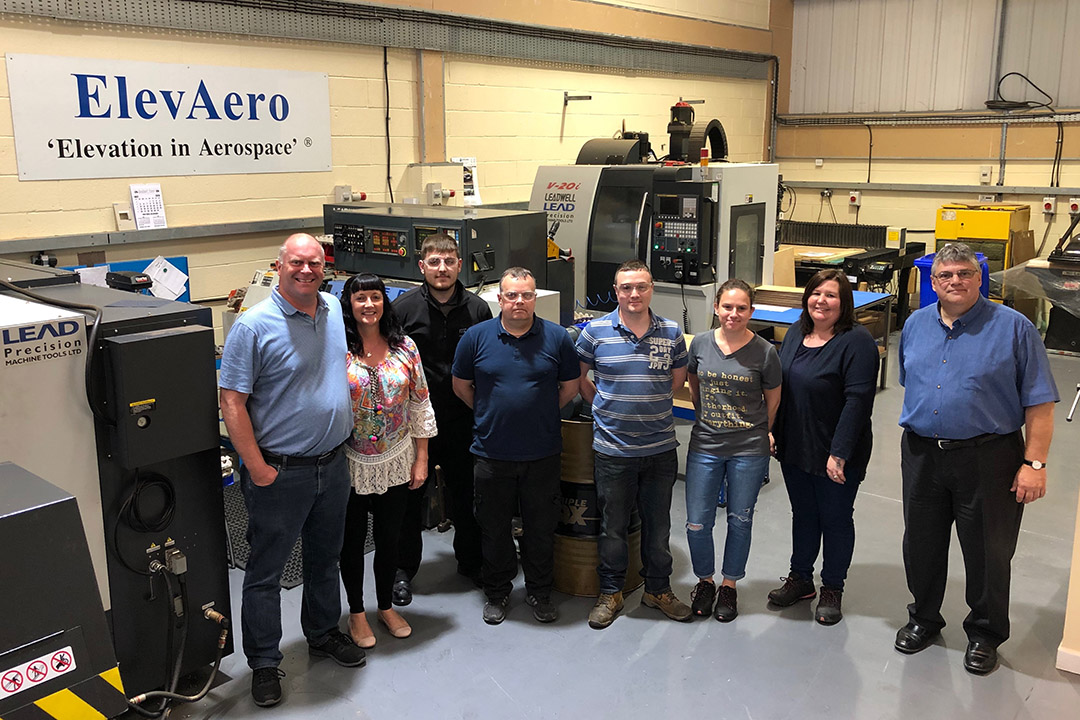 Despite the Covid-19 pandemic impacting businesses throughout the aviation sector, ElevAero continued to expand during 2020 by establishing a brand for ElevAero Group and acquiring Formrite Precision as a third company to sit within the group of companies. Our latest acquisition enables ElevAero to provide aero-tooling, test rigs and prototyping to some of the most prestigious brands in the aerospace sector.
Across the ElevAero Group we pride ourselves on customer service, and the best levels of communication. Our values are based on open and honest relationships and our staff genuinely care about the customer and how they perceive us. We would welcome the chance to prove ourselves to any new customers with the right opportunity that would not jeopardise our current, valued customers.
Oh, and finally, we all have fun whilst we do business. In a world of change and ever-increasing pressures of work, we must enjoy working and not take life too seriously. After all, we're only here once!
Adam Bartram
Managing Director